Bringing winery vibes to the heart of the City
A boutique take on the award-winning Cellar Door Fest, Winter Edit brings cool winery vibes to the heart of the City. Enjoy two fun-filled days of sampling South Australia's best vintages, food and spirits at the Adelaide Convention Centre, which will be transformed into a cosy, boho festival. Throw in a stellar line-up of live musicians – think folk, indie, disco and soul – complimentary tastings and delicious eats, and the scene is set for this season's ultimate winter warmer.
Cellar Door Fest Winter Edit has been designed as a more intimate take on our Summer festival, showcasing a handpicked selection of producers from across our great State.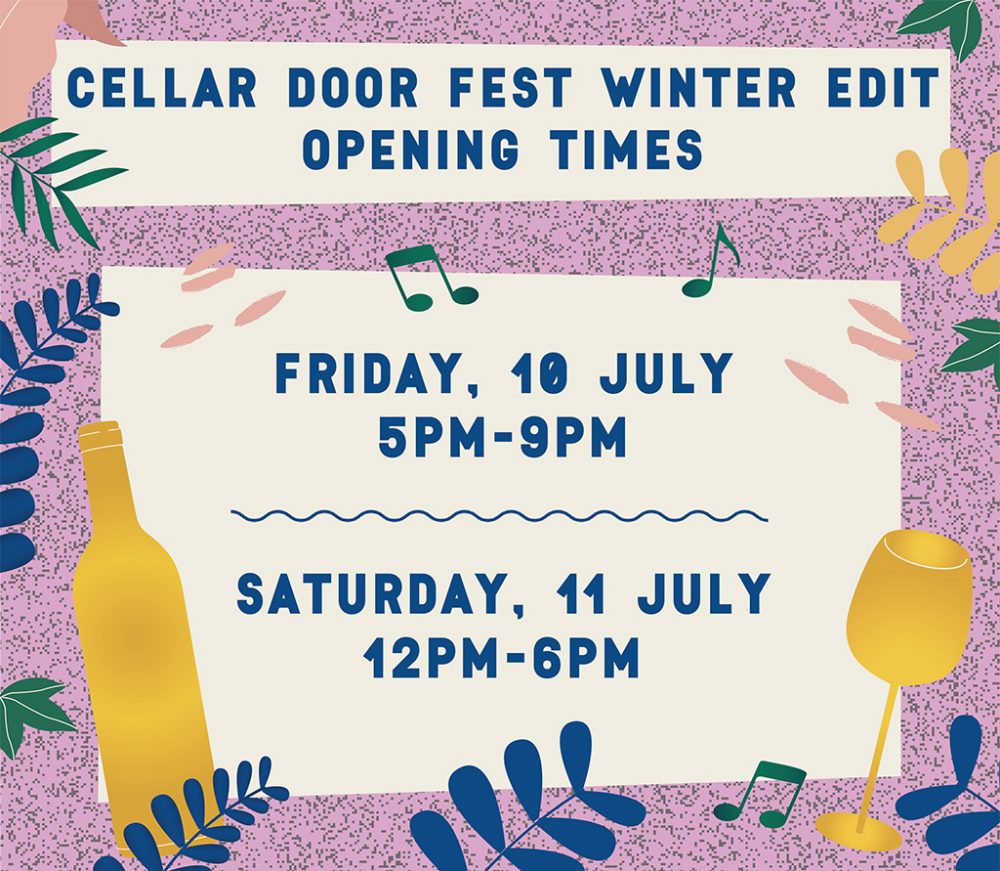 GENERAL ENQUIRIES
MEDIA ENQUIRIES
Media attendance at Cellar Door Fest Winter Edit is strictly by invitation only. Applications are assessed based on publication and the level of proposed coverage.
For media enquiries, contact us at media@avmc.com.au.