Take advantage of Pack & Send's convenient Pick 'N Pack service to have your purchases delivered direct to your front door, anywhere in Australia.
To set up your delivery, head to the Pick 'N Pack counter at Cellar Door Fest, purchase a carton or two, then start filling them with your favourite bottles, eliminating the need to carry your purchases around the Festival.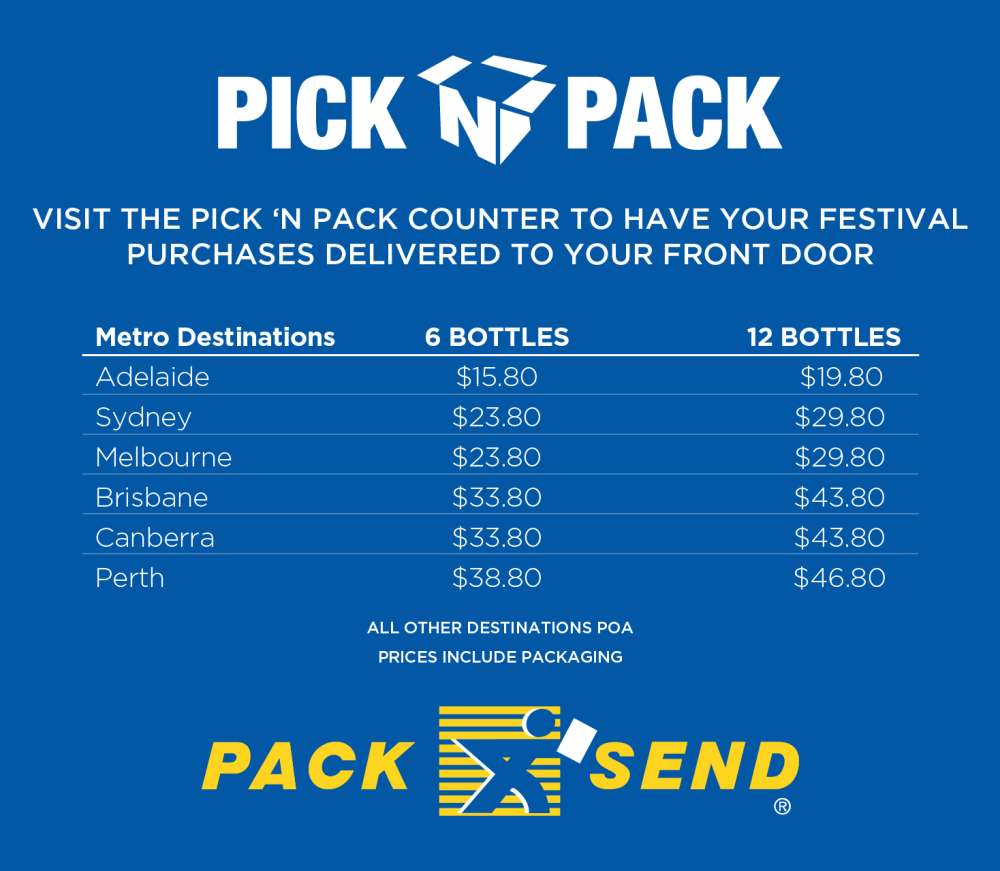 Stay Updated with our news and special offers
Cellar Door Fest acknowledges the Kaurna people as the traditional custodians of the Adelaide Plains where we work & gather. We pay our respects to elders past, present and future.